Back to News
Spectrum Introduces Pivot Jr. Workstation
---
FOR IMMEDIATE RELEASE:

Spectrum Introduces Pivot Jr. Workstation

CHIPPEWA FALLS, WI, March 2, 2018 –Spectrum Industries Inc., has introduced the Pivot Jr. Workstation which offers height adjustable features, easy mobility and flexibility for this product to be used as a student desk or small lectern.

The Pivot Jr. features a backpack and cup holder that provides storage and more work room. The height of the Pivot Jr. can adjust from 27-42 inches making this small footprint the perfect piece of furniture for any student's or teacher's height. Available with either casters or glides, mobility in any area with this product will never be a problem.

"The Pivot Jr. Workstation brings flexibility into the classroom," said Ben Jones, Vice President of Sales. "Not only can the instructor use this as a small lectern, but students can use it for individual desks or easy to move stations for collaboration."

The Pivot Jr. is made of a scratch-resistant powder coat and high pressure laminate worksurface. In addition, the worksurface is available in a variety of Spectrum's full expression colors including dry-erase. With the Pivot Jr's height adjustable features and effortless mobility, this product will be a great fit for collaboration in the classroom. For more information click here.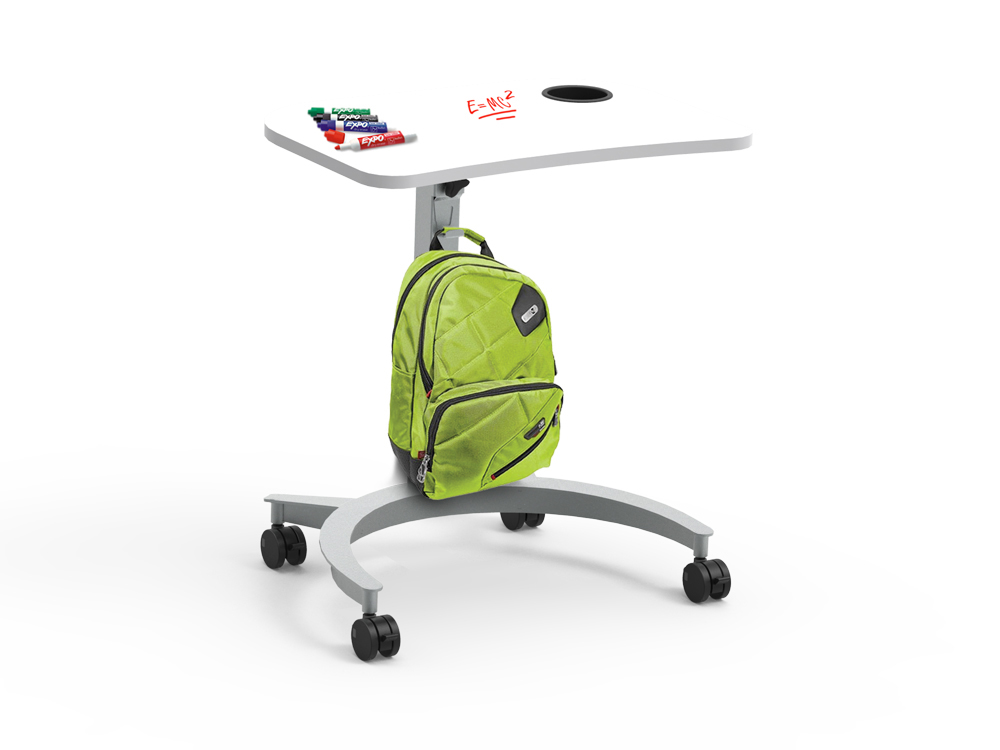 About Spectrum Industries Inc.

Spectrum Industries Inc. was founded in 1968 in Chippewa Falls, Wisconsin, and is the leading manufacturer of educational furniture. Over the past 40 years, Spectrum has gained experience identifying customer needs and new trends. Spectrum's diverse product line has contributed to over 4,300 of their products to be manufactured and shipped throughout the world.

Committed to helping the environment, Spectrum values and implements environmental sustainability when making its products. Spectrum has received the GSA Evergreen Award recognizing its environmental friendly efforts. Quality and environmental sustainability are features Spectrum values, implements and lives by.

SPECTRUM INDUSTRIES INC. PRESS CONTACT:
Carla Leuck, Marketing Manager
Spectrum Industries, Inc.
715-738-2118
cleuck@spectrumfurniture.com
www.spectrumfurniture.com


###