Back to News
Spectrum Industries Inc. Creates Two Collaborative Makerspace Carts
---
FOR IMMEDIATE RELEASE:

Spectrum Industries Inc. Creates Two Collaborative Makerspace Carts

CHIPPEWA FALLS, WI, September 4, 2018- Spectrum Industries Inc. is proud to announce the Builder Cart and the Discover Cart as the newest additions to its makerspace product line.

Spectrum's Builder Cart is height-adjustable and features two flip-up shelves along two slide-out shelves, providing endless collaboration opportunities to occur among students. In addition, the cart's small footprint can hold a large amount of materials, including Legos®, K'nex®, and magnetic letters with its two storage shelves, lockable slide-out shelves, and optional plastic bins.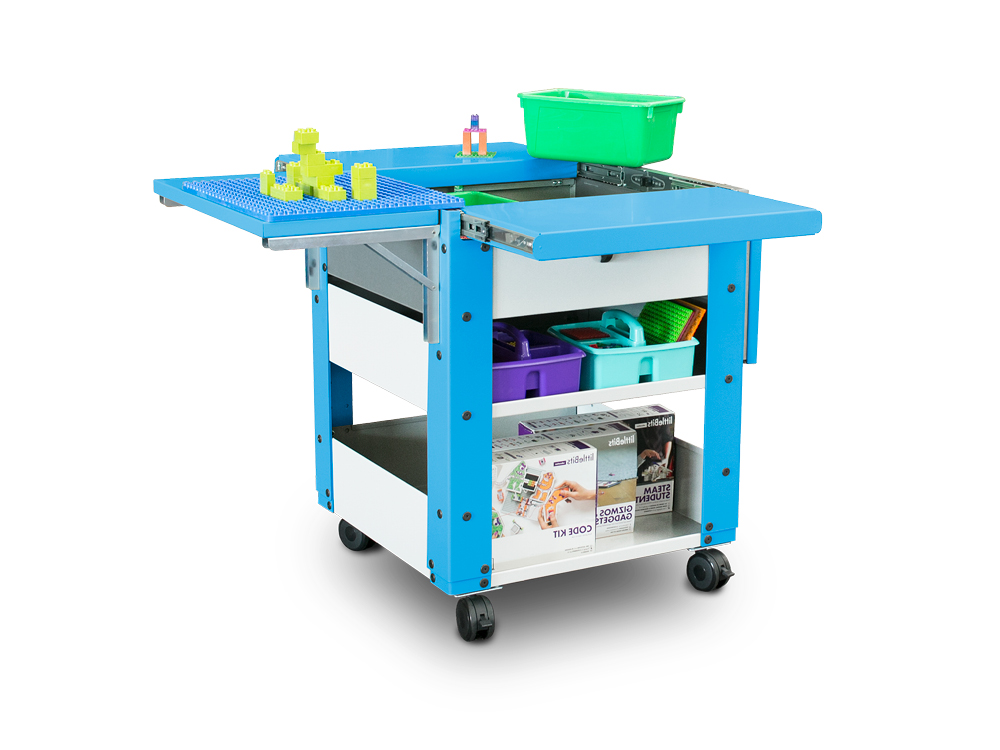 "The Builder Cart provides flexibility and storage for various maker applications," said Ben Jones, Spectrum's Vice President of Sales. "The cart is height-adjustable and can be modified to work within any grade level or age group. This space saving design allows the unit to be easily moved, stored, and can also expand to support up to four builders from a single location. A unique feature about this cart is its durable, high-quality magnetic worksurface that serves various purposes. The worksurface can extend and pull-out as an area for building and has the capability to secure and store items inside of it."

Just like the Builder Cart, Spectrum's Discover Cart features 5" balloon wheels for easy mobility around the classroom and optional plastic trays for storage of classroom materials. The Discover Cart was designed for robotics that require both storage and device hanging. Up to 10 mobile devices on can be stored and charged in its adjustable shelf by it 10 outlet power strip and secured by the cart's keyed hasp lock. With the cart's overhead wire management systems, cords can be kept organized.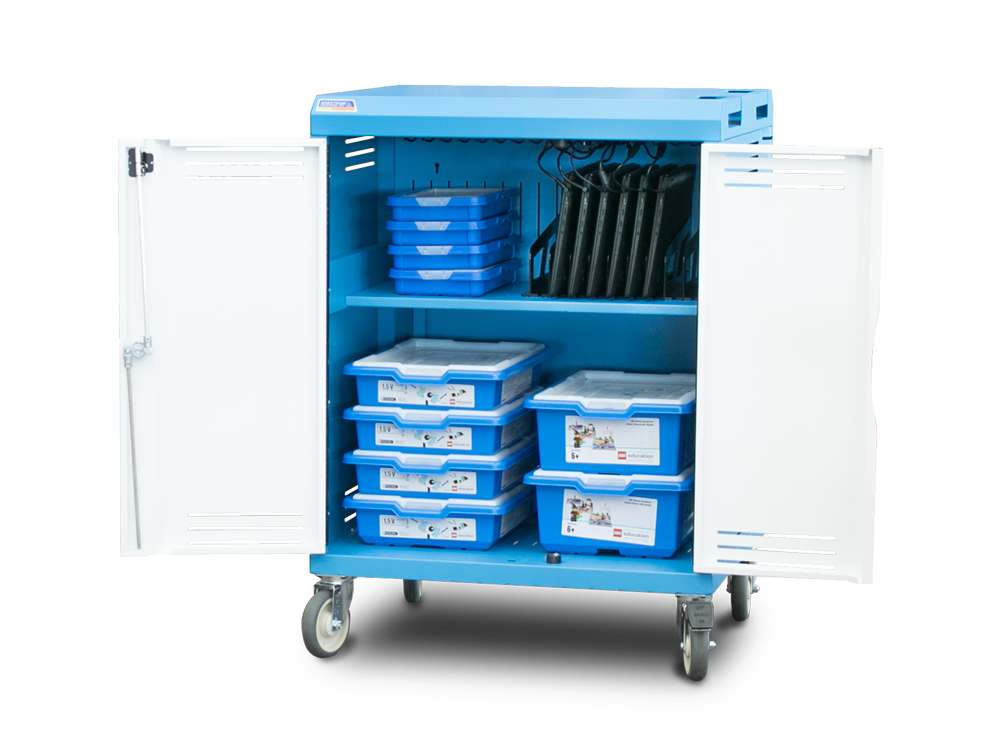 With more and more districts and libraries joining the Makerspace movement, for some, it's a cutting-edge space and for others it's taking library space and introducing Legos®, robotics, or simple hands-on projects. Spectrum Industries has taken the initiative to make sure that the furniture you are using is helping you connect with that necessary technology. Spectrum can outfit your entire collaborative learning space with functional, mobile, tech-ready, quality furniture.