Description:
Illuminate your esports Shoutcaster with our easy to install LED Lighting Kit. Specifically designed to be installed behind the corner columns, these LED lights can be customized to emit an array of colors and effects. The kit comes with a RF remote control to make it easy to change the character of your room.

Note: A white column accent (backer) will maximize the brightness effect when used with the optional 37386 LED Lighting Kit.

Colored accent panels can be flipped over to reveal white if the LED Kit is purchased later or if white accent is desired.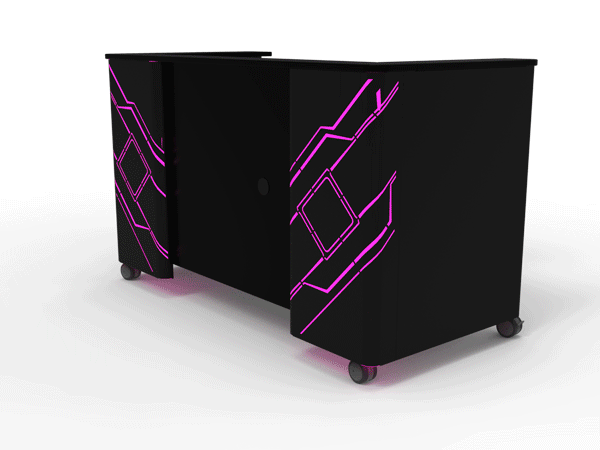 Item Numbers: 37386