5 Benefits of 1:1 Technology in the Classroom
Technology is changing the way students collaborate, create, communicate, and critically think. It is helping students understand subjects through a new perspective and is allowing them to discover interests such as engineering through the use of robotics or 3D printers.
From the U.S Department of Education, "Technology ushers in fundamental structural changes that can be integral to achieving significant improvements in productivity. Used to support both teaching and learning, technology infuses classrooms with digital learning tools, such as computers and hand held devices; expands course offerings, experiences, and learning materials; supports learning 24 hours a day, 7 days a week; builds 21stcentury skills; increases student engagement and motivation; and accelerates learning."
Check out five benefits of 1:1 technology in the classroom and not only how students benefit, but how teachers benefit as well.
1. Participation
Providing each student with a mobile device can help ensure students are getting the most out of their day by having unlimited access to their device. 1:1 Technology in the classroom allows all students to participate in collaboration and can enhance interaction with what they are learning. With each student having their own device, you will never have to worry about students having to share technology or sink into passive learning.
2. Security
How many times have you heard the phrase "my dog ate my homework" or "I can't find it"? One component guaranteed with technology is that students have the ability to always save their work so you won't have to hear these phrases again. Saving and storing work on a mobile device not only helps students organize their work, but also enables students to work on assignments anywhere.
3. Independence
Students having to take care of their assigned electronic device and keep track of work can help create a sense of responsibility. With this, students can apply and execute this practice and mindset to other tasks, duties, and to their future.
4. Personalized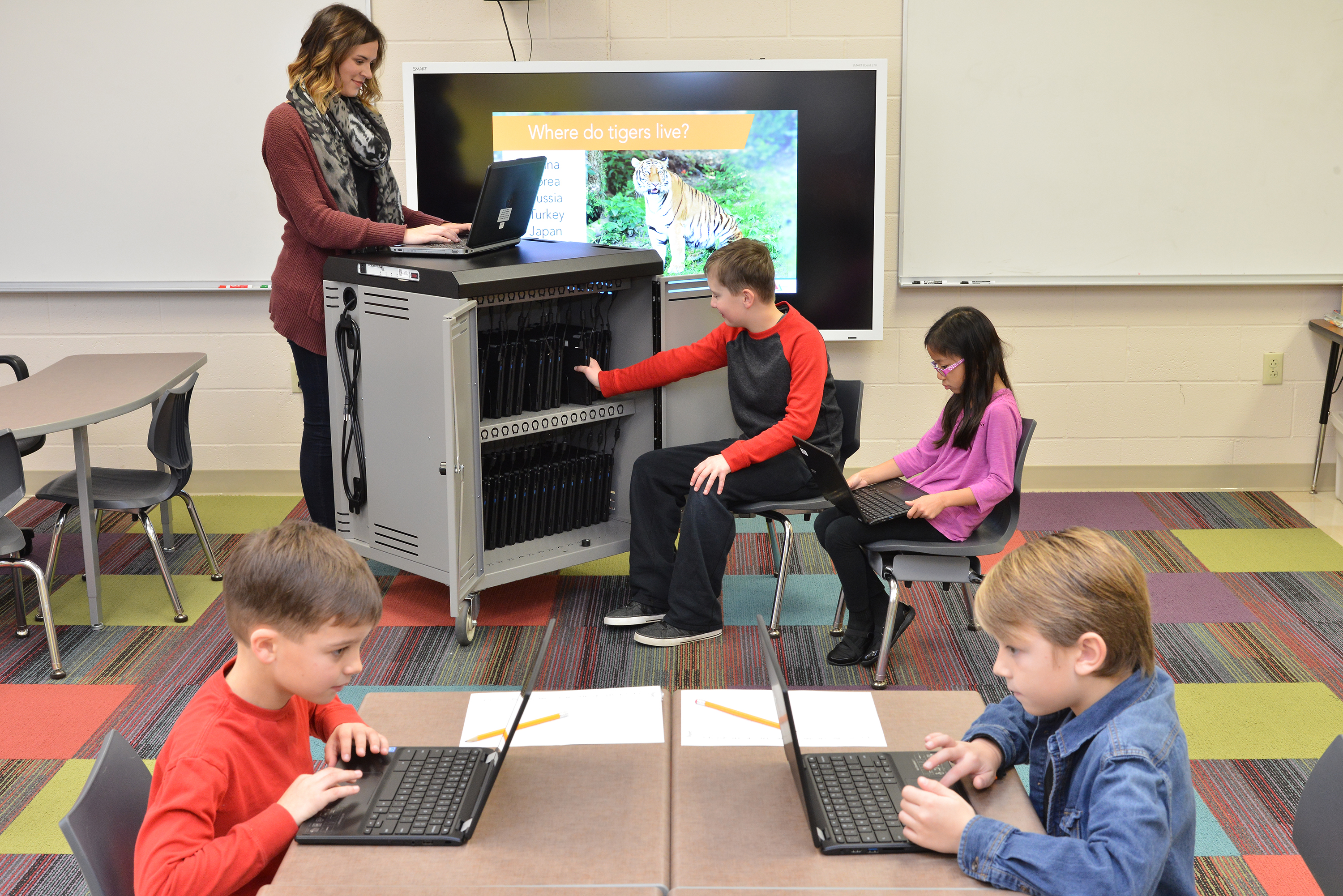 With 1:1 devices in the classroom, each student is able to work at their own pace and can help create more student engagement. One device per student allows each student to actively learn and participate in the classroom.
5. Inexpensive
Your total comes to $57.08, will that be cash or credit? According to an article published by CNN, 94% of teachers spend their own money on school supplies. With devices replacing school supplies, budgets for classroom materials can minimize or even disappear. Devices not only help save money on school supplies, but can help save money on text books. With access to e-books and online sources, students can access the same material, read at their own pace, and the search for a large quantity of books less stressful.
Summary: How to charge your devices during the day
With implementing 1:1 in your school, you need to keep in mind how these devices will be charged throughout the day and night.
Many times in elementary and middle schools, devices are required to stay at school, and only go home when necessary. For that reason, having a central location to charge those devices overnight is essential. Charging solutions like the
SIM32 Cart
,
Cloud32 Chromebook Cart
or the
Connect36 Cart
are the perfect solution. Students can get their device the morning, use them throughout the day, and then check them back in at the end of school. The charging carts allow for the devices to be organized and secure when not in use.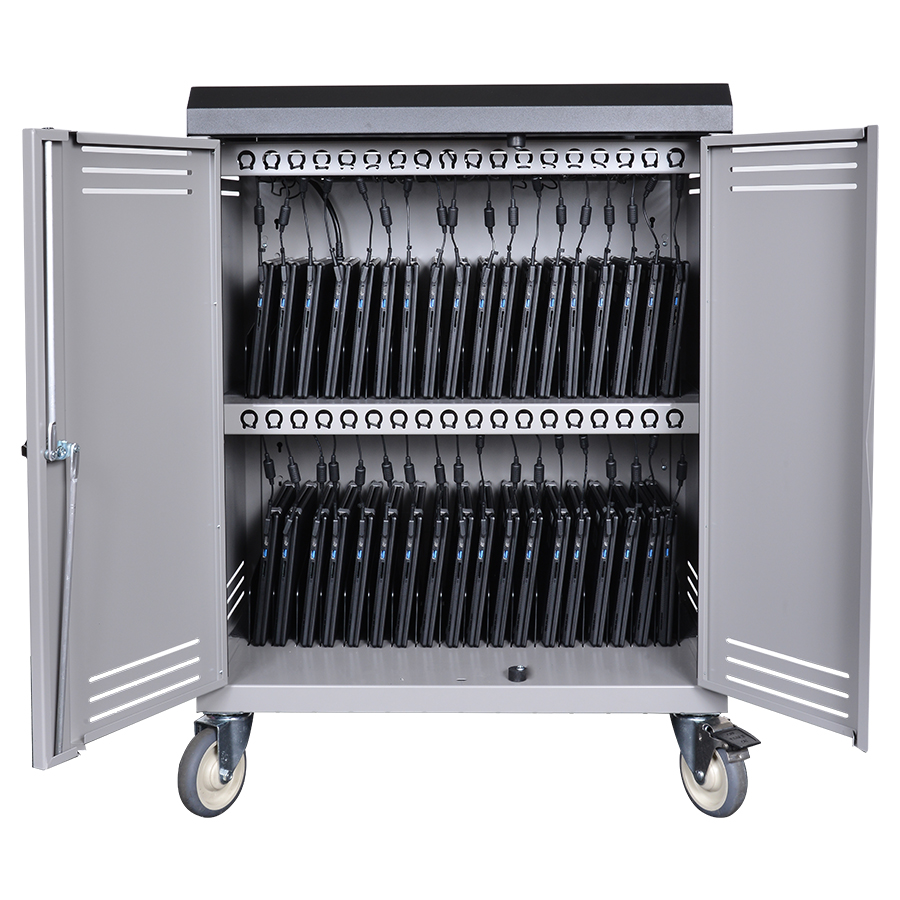 In high schools, 1:1 programs allow students to keep their devices with them at all time. But will the student be responsible to make sure they charge it overnight? Having a central location in classrooms where students can quickly connect and charge their device is key. The allows devices to be stacked so it can save valuable
Collectiv8
counter space. Multiple Collective8's can also be stacked or even mounted on the wall.
Having 1:1 technology is an exciting venture for both educators and students. Giving the educators the right tools allows their teaching to be focused on the students and are more apt to become facilitators utilizing technology. For students, they get to learn how to use technology in a responsible manner and prepares them for success outside of school.
Discover More Blog Posts Here