In higher education it is common for students to constantly be on the go – traveling from classroom to classroom or trying to fit in their lunch or dinner in between classes. This prevents college students from being able to complete many other tasks, such as charging their cell phone.
Having a charged cell phone is essential to a college student in order to keep in touch with their friends and family, contact professors or study groups, as well as submitting homework assignments or exams.
Searching for outlets and worrying about wire management can be a hassle for students - especially with their busy schedules.
Spectrum Industries is a niche furniture manufacturer that innovates educational products. The
EM Wireless Charging Pad
is one of Spectrum's newest accessories.
The EM Wireless Charging Pad can be added to some of Spectrum's collaboration tables and lecterns. Collaboration tables include the Optio, Flex Active, Flex Active Flip Table, InVision Element, and InVision Access Nano. Lecterns include the Pivot Workstation, Honors Lectern, Freedom One eLift, Freedom XRS, and Spectrum's Media Manager Series.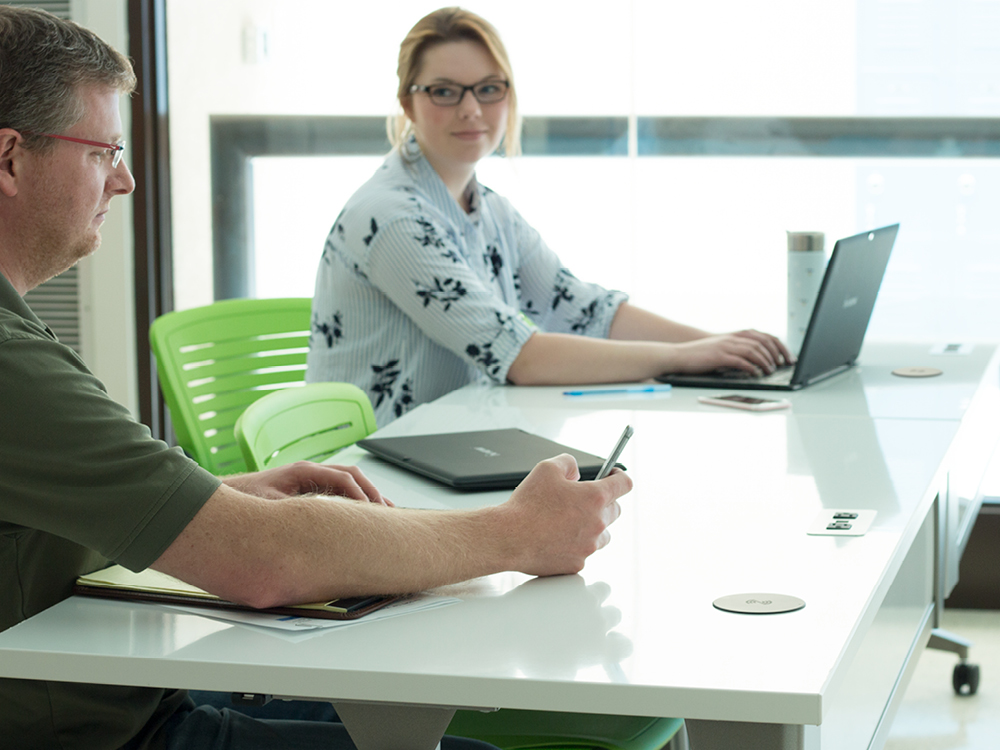 In order to use the EM Wireless Charging Pad, all you have to do is simply place your cell phone on top of the pad and it will begin to charge.
Visit Spectrum's EM Wireless Charging Pad product page to discover if your phone manufacturer is Qi compatible.
With the EM Wireless Charging Pad now students can easily charge their cell phones, be prepared for virtual reality activities, and stay connected with professors, friends, and family 24/7.
Discover More Blog Posts Here