Makerspace and Classroom Furniture Tips & Tricks
Makerspaces are being incorporated into classrooms and libraries all over the U.S. The great thing about creating a makerspace is that it can be built anywhere. With furniture that allows for flexibility in your makerspace, collaboration and the process of creating can be accomplished.
From complete Makerspace design to a single 3D printer cart, Spectrum Industries can MAKERYOURSPACE into the most functional classroom space available. From early childhood development to pre-engineering, Spectrum's quality built furniture will take your Makerspace well into the future.
Whether a 3D printer or robotics are being used in a makerspace, Spectrum creates products that connect people with technology. The premier school manufacturer is headquartered in Chippewa Falls, Wisconsin and manufactures desks, tables, chairs, lecterns and carts.
Spectrum's mobile and tech-ready furniture can make any space a makerspace. A makerspace layout that flows and gives students the choice to learn how they want, can result in endless collaboration and tinkering. Mobility in Spectrum's products allows for an innovative environment to be kept strong even when desks are re-arranged. This type of flexibility allows for teachers to constantly understand what students are innovating and brainstorming.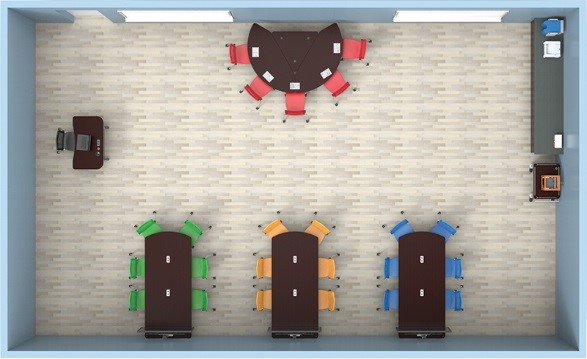 For a makerspace, it may seem that high-tech furniture needs to be used in order to create a flexible environment, but that's not true. A casual environment that allows students to choose how they want to learn, helps students relax and generate new ideas.
Spectrum's Makerspace Ideabook is a comprehensive guide that shows you what type of layout Spectrum's products can create in a makerspace.
The Pivot Jr
., a height-adjustable mobile desk, can easily transform any environment. Its small footprint allows for ideas and brainstorming to occur anywhere in the classroom.
In any learning environment, individuals should feel inspiration. Surprisingly, color can impact behavior and mood. Color in the classroom can strike imagination and inspiration in students as well as designate certain areas of the classroom for specific tasks.
Spectrum's Expressions Line
offers an endless variety of color combinations for its products. According to The Inclusive Classroom: The Effects of Color on Learning and Behavior from the Journal of Family & Consumer Sciences Education, "teachers and school administrators need to understand the ways that color affects student behavior. A thoughtfully planned physical environment will enhance the psychological comfort of the most sensitive students by identifying and eliminating detrimental sensory impact. Careful planning during construction, selection of materials and finishes, and spatial organization can play a major role in behavior and learning in the classroom."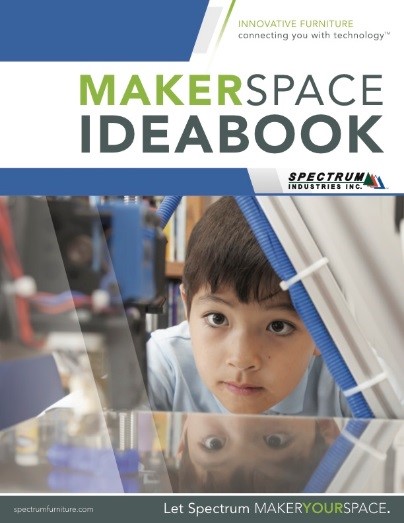 With Spectrum's Makerspace Ideabook and innovative furniture that connects people with technology, the possibilities of room layout and furniture for your space is endless. MAKERYOURSPACE a learning environment that will inspire, strike innovation and most importantly allow students to collaborate.
Discover More Blog Posts Here