LEGOS in Education
LEGO®, what does LEGO even mean? Let's find out. The term LEGO means "play well" and derives from the Danish words "leg godt," the famous Lego "brick" made its debut in 1958, and the LEGO Group was established just 26 years earlier. Pretty cool right?
With the many different uses of LEGOS, it is no surprise that LEGOS are making their way into the classroom and being utilized as learning tools for students. Joell Anders, first grade teacher at Fall Creek Schools in Wisconsin, uses LEGOS as a tool for her students to play and learn with.
"I think LEGOS allow children the opportunity to use their critical thinking skills and creativity," Anders said. "It gives them the freedom to build things from the 'ground up' if need be. As a teacher, you can see their ability through their work. It also gives students a chance to showcase their talents and inspire their peers."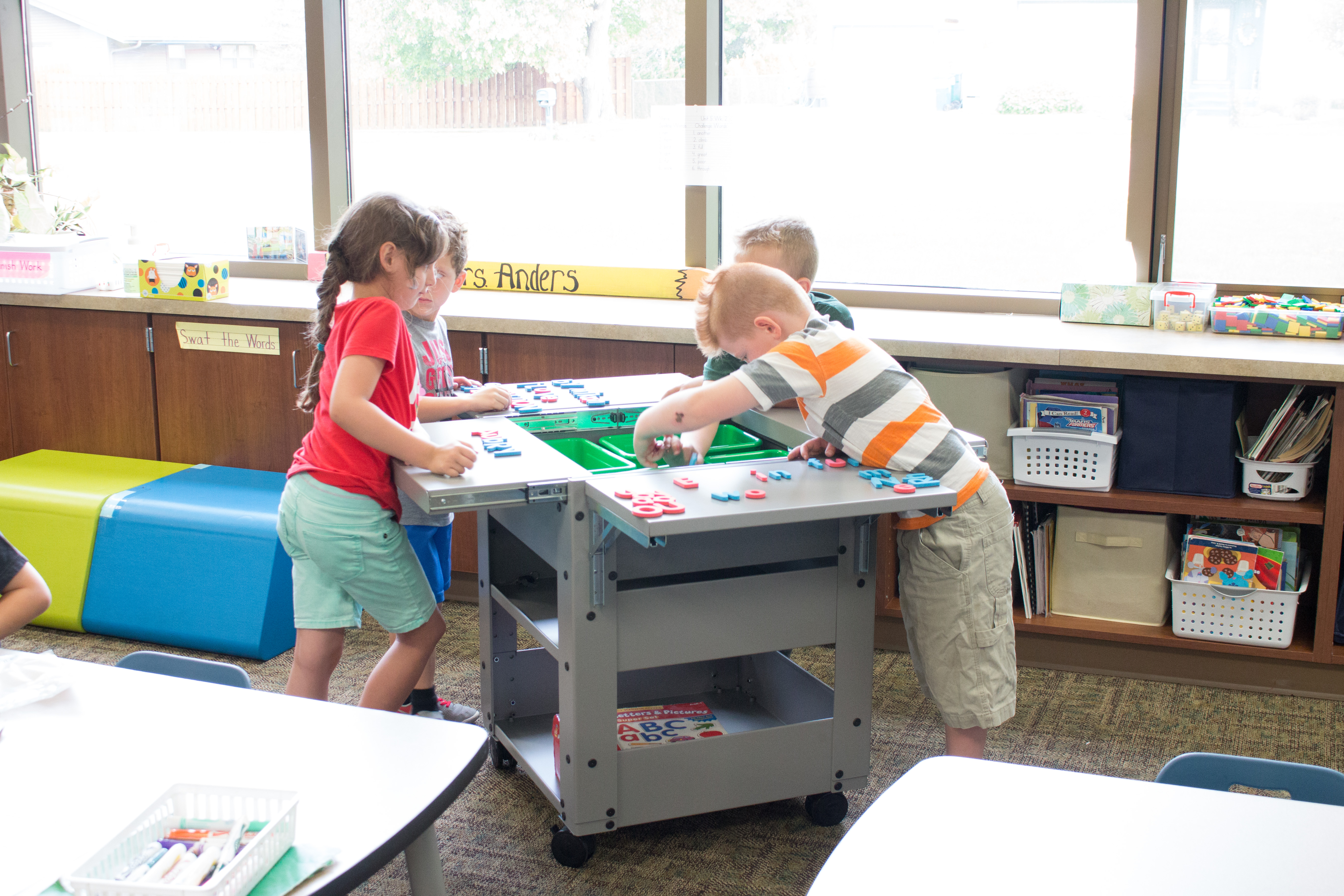 The use of LEGOs and other manipulatives like the LEGO WeDo kits, provide students with the opportunity to learn in a different way and develop fine motor skills. Opportunities such as collaboration, critical thinking, communication, and creativity are offered through the use of LEGOS.
"Legos come in all shapes and sizes which allows students to explore at their own pace and at their developmental level," Anders said. "They are easy to manipulate for students. For students who are struggling to write their thoughts down or draw them out because of fine motor skills, this gives them an opportunity to showcase their strengths."
Anders uses LEGOs a lot in her classroom, but figuring out a strategic solution of how she could organize and store her LEGOS was a difficulty. By using plastic bins, Anders would store LEGOs in a cabinet and would have to pull-out her plastic storage bins every time she wanted her students to use LEGOs.
Ander's problems soon disappeared after she used a new product by Spectrum Industries Inc., a premiere classroom furniture manufacturer. Anders used Spectrum's newest product, the Builder Cart. The Builder Cart features two slide-out and two flip-up magnetic shelves enabling multiple students to collaborate around the cart at once. Its optional storage bins that can be placed in the top of the cart provides easy access to materials.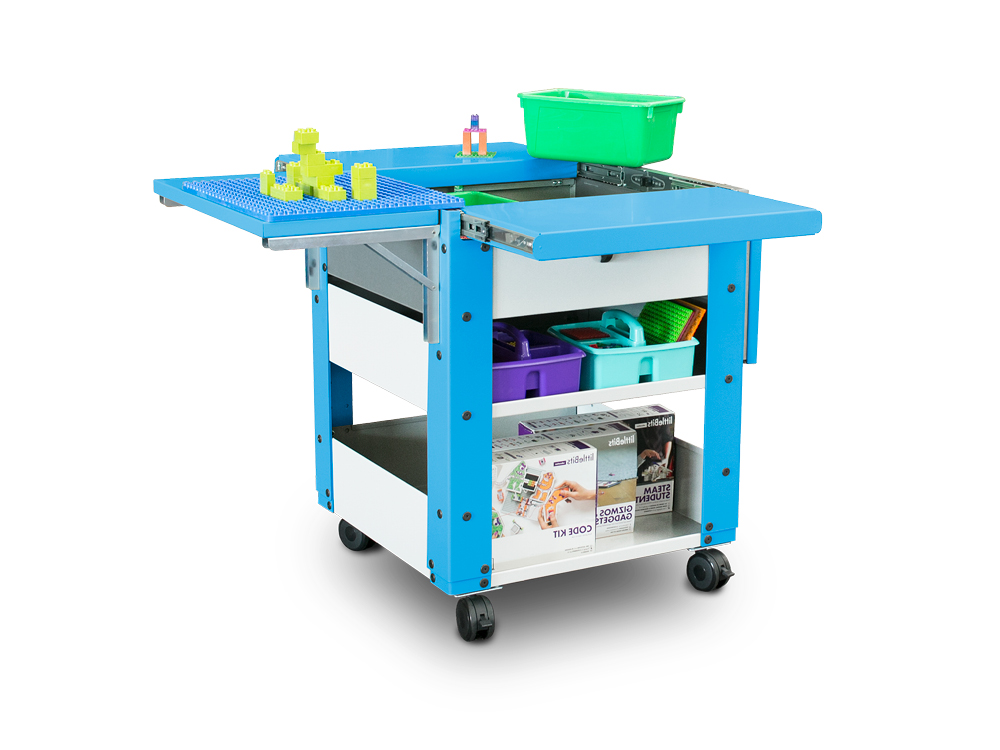 "I love that the cart is mobile and that I can switch things out whenever I want to," Anders stated. "I love that I can close it up and condense it into one area. It's so nice to be able to move things pretty quickly inside of the classroom because you're limited in space. I feel that my students creativity and imagination has been enhanced giving them more opportunity instead of just having paper and pencil or an iPad to explore and be creative with the materials inside of the cart."
The Builder Cart is just one of two new carts that emphasizes the notion of "learn by doing" and that also correlates with STEM, STEAM, and makerspaces. As the second cart of this series, the Discover Cart, also derives from the LEGO family.
Stated by LEGO on lego.com, "LEGO Education WeDo 2.0 Core Set is a hands-on STEM solution that combines the LEGO brick, classroom-friendly software, engaging standards-based projects and a discovery based approach. Designed with collaboration in mind, each Core Set supports two students, introducing them to computational thinking and engineering principles in a fun and engaging way."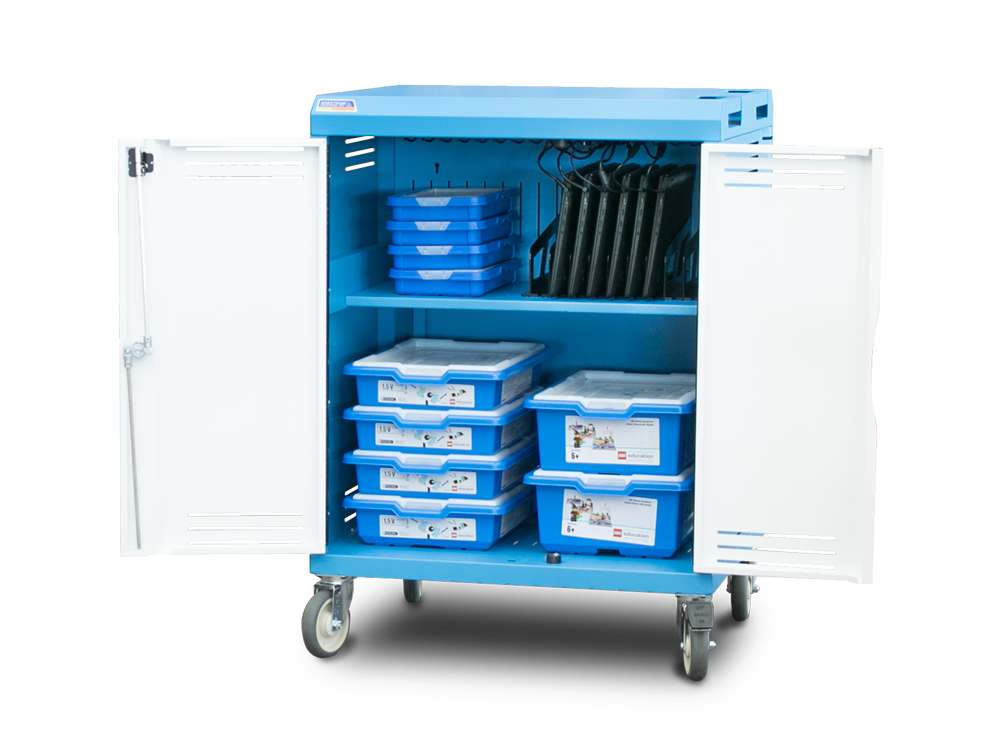 Spectrum's Discover Cart features a handle for easy room-to-room mobility, overhead wire management, the ability to hold 10 devices, and is available with options such as stacked plastic bins to store and organizing learning materials.
"The cart helps keep materials all in one place," stated Terry Anders, second grade teacher at Fall Creek Schools in Wisconsin. "I have Legos inside of it. So when we have indoor recess I can store things in there and the students just pop it open, play, and put it right back in and close it up. The cart provides organization and it is versatile."
These new carts created by Spectrum Industries, were designed with classroom needs in mind and built to accommodate learning. Now, you can integrate the latest manipulatives into your classroom with the help of the Builder Cart and the Discover Cart.
Check out our photo gallery for this post:
Discover More Blog Posts Here