Whether you are training employees on a new database or presenting company sales and data, training rooms serve as an environment where individuals gain knowledge, collaborate with others, and share ideas or thoughts.
These spaces are often occupied by individuals utilizing laptops, iPad's, tablets, or Chromebooks to take notes or present - making it essential to have furniture with integrated technology.
Spectrum Industries, a niche furniture manufacturer, innovates desks, tables, carts, and lecterns that connect you with technology.
With Spectrum's AV ready lecterns, durable desks, and mobile tables, any space can become a training space.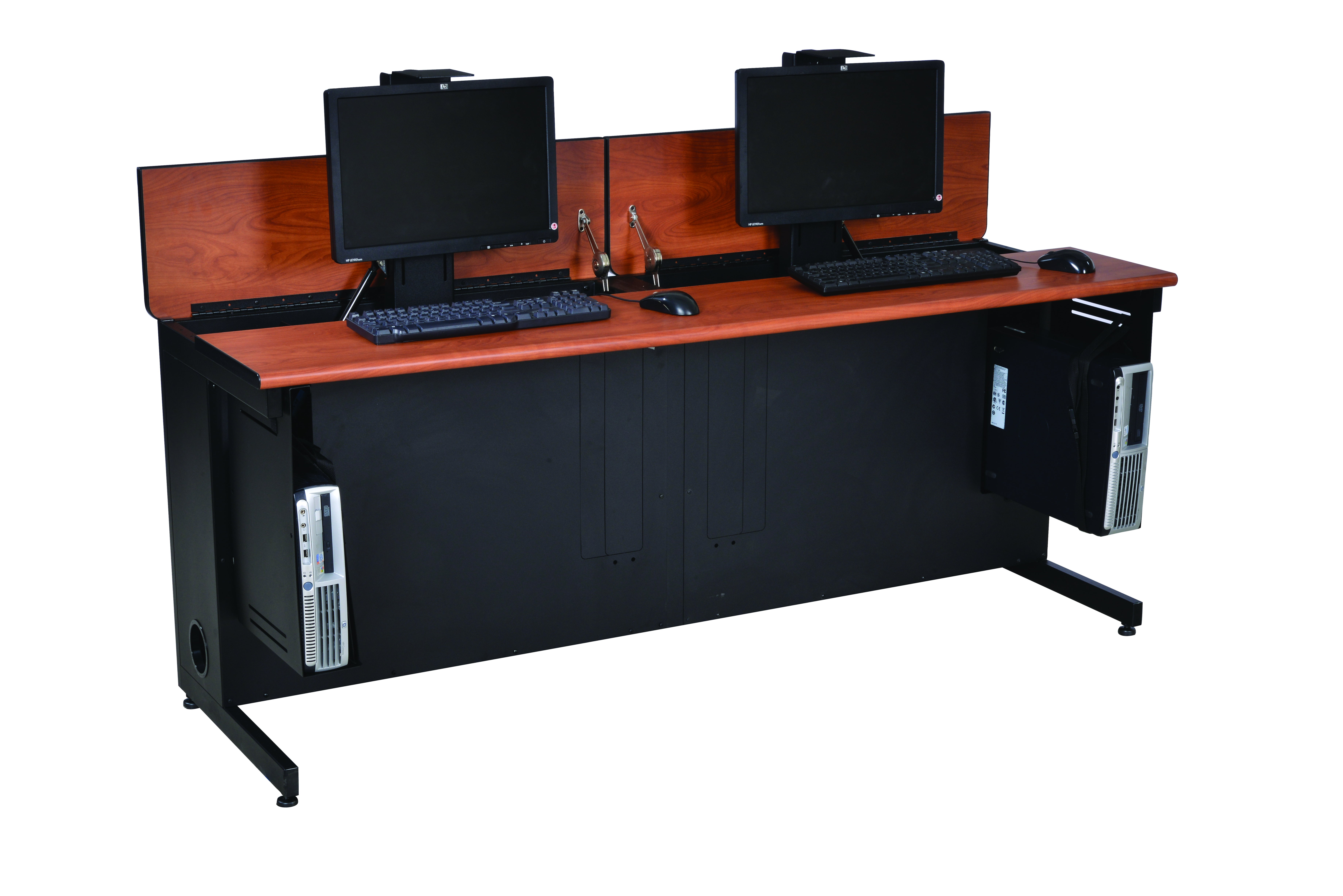 Available as a single or double unit, the Flex InSight is a multi-use desk that combines value and flexibility.
This technology rich desk features an adjustable-height, pivoting VESA mount system that can support most 16:9 monitors, and a monitor compartment that can secure a flat panel monitor, keyboard, and mouse. It also features a removable back panel that provides easy wiring access, an enclosed metal compartment to prevent wire tampering, and a large cutout providing direct access to CPU connections and cables.
With the desk's large worksurface and ability to connect you with technology, your training room can become the ultimate learning space with the Flex InSight.
If you are looking for an AV-ready, tech-savvy lectern for your space, Spectrum's
Honors Lectern
is the solution for you.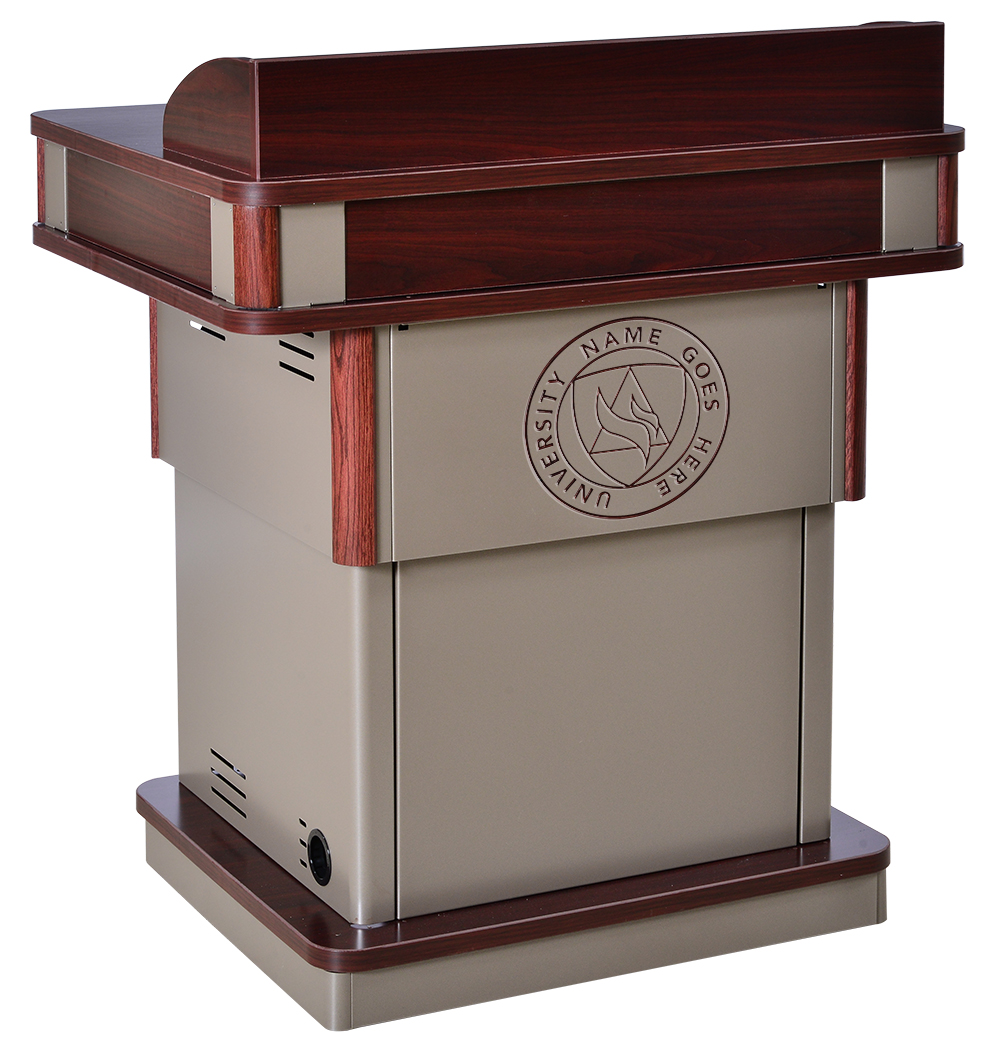 With a height-adjustable worksurface, easy to integrate removable rack cube, and optional flip-up shelf, the Honors Lectern is the perfect mix of capability, flexibility, and aesthetics. The Honors Lectern features a pull-out worksurface/keyboard tray, cable grommets for cable access, ventilated side panels to keep equipment cool, and a removable locking audience-side panel. In addition, optional features like a custom logo panel or a surround can be added for privacy and an Overbridge Control Console for additional electronics is available. The Honors Lectern can accommodate Spectrum's EM Wireless Charging Pad with a single worksurface cutout.
The Honors' optional removable cube rack-rail mounting (12RU front and 12RU rear) simplifies installation for any equipment configuration and provides mounting capabilities for multiple cooling fans. The rack cube provides the ability to integrate equipment remotely before being installed into the lectern at a later date.
Along with the Flex InSight Desk and Honors Lectern, the
Flex Active Flip Table
is another solution that can connect you with technology.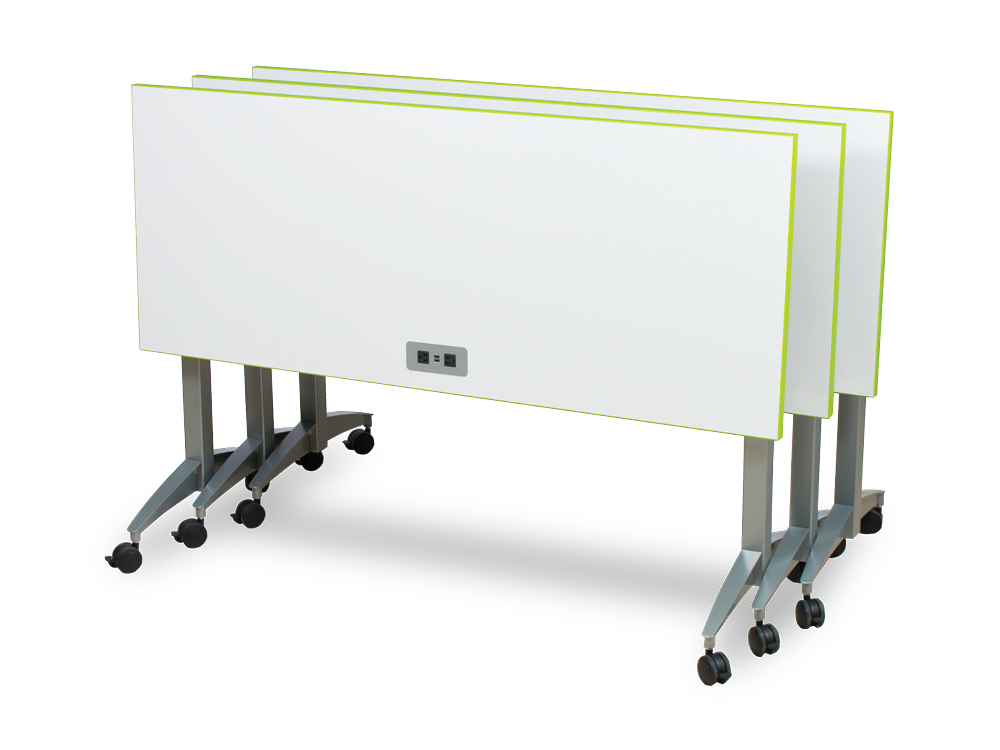 Spectrum's Flex Active Flip Table is a durable, all-purpose collaboration table that can free up valuable space for storage with its flippable worksurface.
The Flex Flip's flip-up worksurface is scratch and impact-resistant and with the choice between two different power options, the Flex Active Flip's worksurface can easily connect you with technology.
This highly-mobile table also features four locking casters, durable powder coated steel legs, and over a dozen worksurface choices to choose from.
Spectrum's Flex InSight Desk, Honors Lectern, and Flex Active Flip Table were designed to connect you with technology, while creating the most effective and functional training room possible.
Discover More Blog Posts Here