As technology continues to advance and grow, the classroom is becoming a tech-savvy learning environment where students are using mobile devices on a daily basis. Devices such as iPads and Chromebooks are often used for coding activities, 1-to-1 programs, and even test taking.
According to Education Week's article,
Technology in Education: An Overview
, more than 23 million devices were purchased by schools in 2013 and 2014.
This technological shift of transitioning from textbooks to mobile devices enables students to conduct research faster and collaborate with others in multiple programs, but iPads and Chromebooks create challenges like figuring out where to store and charge your devices.
With that in mind, Spectrum Industries offers a wide variety of mobile computing carts, like the
Connect30
, to ensure that your devices are charged, secure, and organized.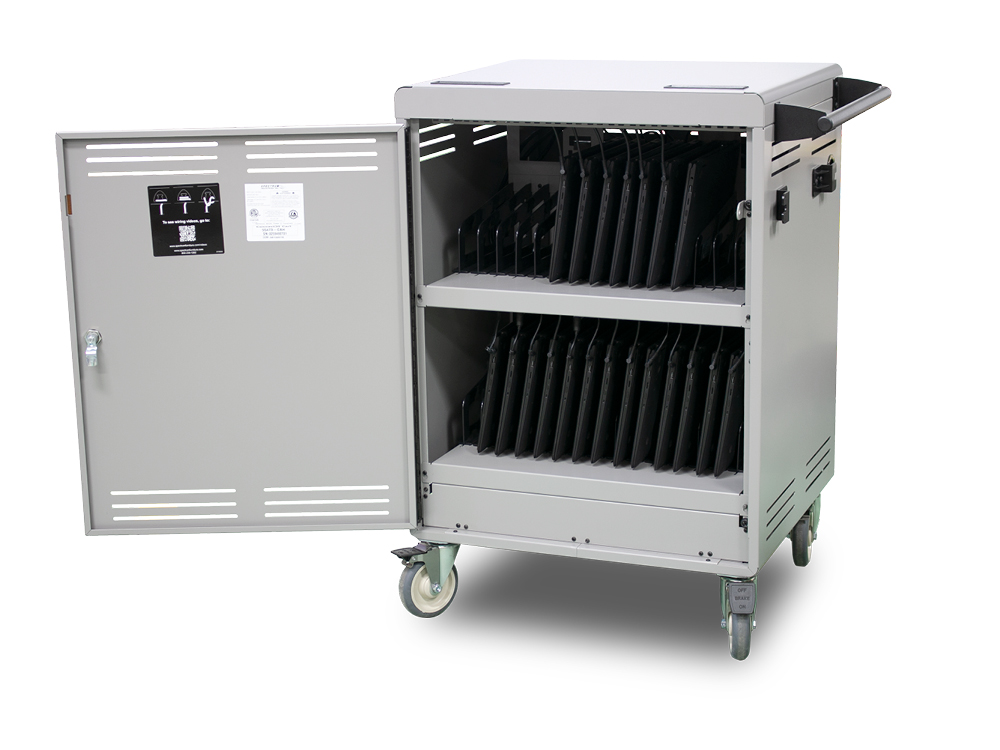 The Connect30 is a rugged and reliable cart that has the ability to charge 30 iPads, Chromebooks, or Notebooks with its eLogix™ Timer.
Spectrum's
eLogix™ Timer
can charge half of devices in the Connect30 for 15 minutes and switch to charge the second half of devices for another 15 minutes. This charging process occurs automatically allowing you to continuously charge your devices.
The Connect30 along with other Spectrum products endure rigorous product testing to ensure that customers are receiving a quality product. That's why the Connect30 has been innovated with a heavy-gauge steel frame, durable metal finish, and 5" balloon wheels for easy rolling and maneuvering.
The Connect30 is made with durability while featuring a user-friendly design. Its small footprint and compact size can fit into any classroom or learning space while its convenient wire management system allows you to easily access charging cords through it lockable rear panel.
The
Connect30
with the
eLogix™ Timer
by Spectrum is in stock ready to ship, and can simplify your life without breaking your budget.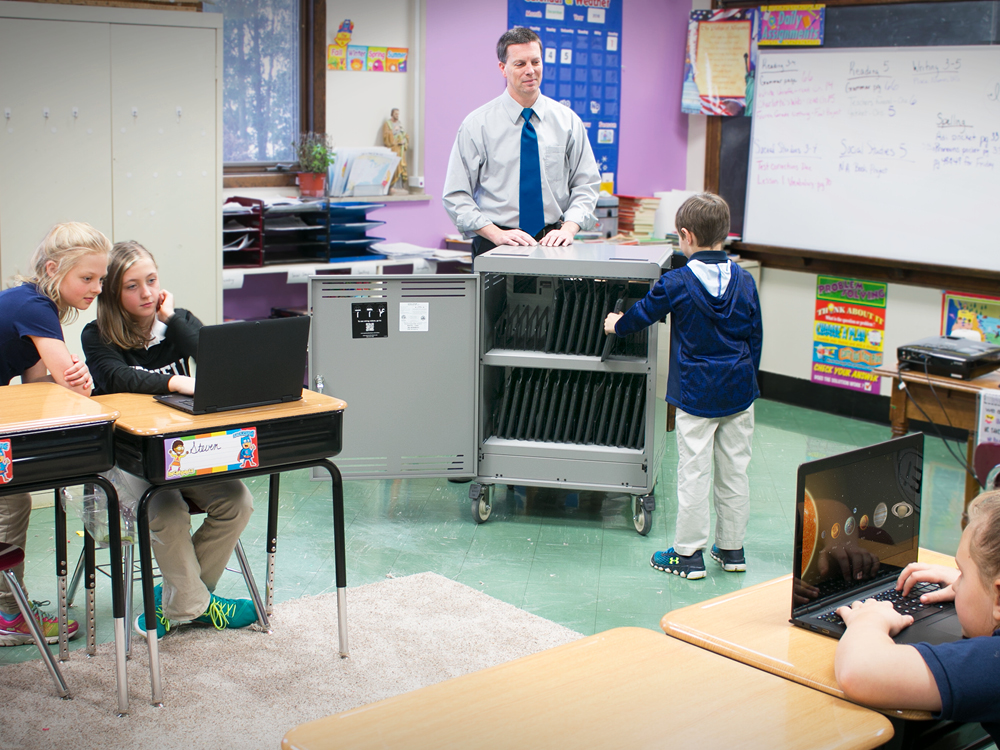 Discover More Blog Posts Here