Technology is being incorporated into classrooms more today than ever before, but making sure students and faculty are able to connect to that necessary technology is important.
The use of technology in higher education classrooms has changed the way in which students complete assignments, conduct research, collaborate within groups, and contact classmates and instructors. Technology is the key to communication, but student engagement and collaboration can be difficult without technology integrated furniture.
Spectrum Industries, a premier manufacturer of educational products, innovates furniture that creates engaging spaces with its device management and power solutions. With a full line of AV ready lecterns, workstations, and tables that can accommodate students and instructors, you can connect to that necessary technology used in higher education classrooms.
With Spectrum's
Flex InSight Desk
, any classroom can become a multi-functional space with its ability to quickly transition from a lecture desk to computer desk in seconds. The Flex InSight can lower and raise a computer monitor, keyboard, and mouse all within the desk's monitor compartment. Just like the Flex InSight, Spectrum's Flex Active Flip Table can flip your classroom and easily connect you to technology.
The
Flex Active Flip Table
can reconfigure any classroom and has the ability to flip into a nesting position with its simple pull mechanism. Its optional Power Module allows up to two devices to charge per table and with the integration of the
EM Wireless Charging Pad
by Spectrum, additional devices can charge for classroom activities and collaboration. The EM Wireless Charging Pad is compatible with Qi enabled devices and is available on Spectrum Lecterns and collaboration Tables.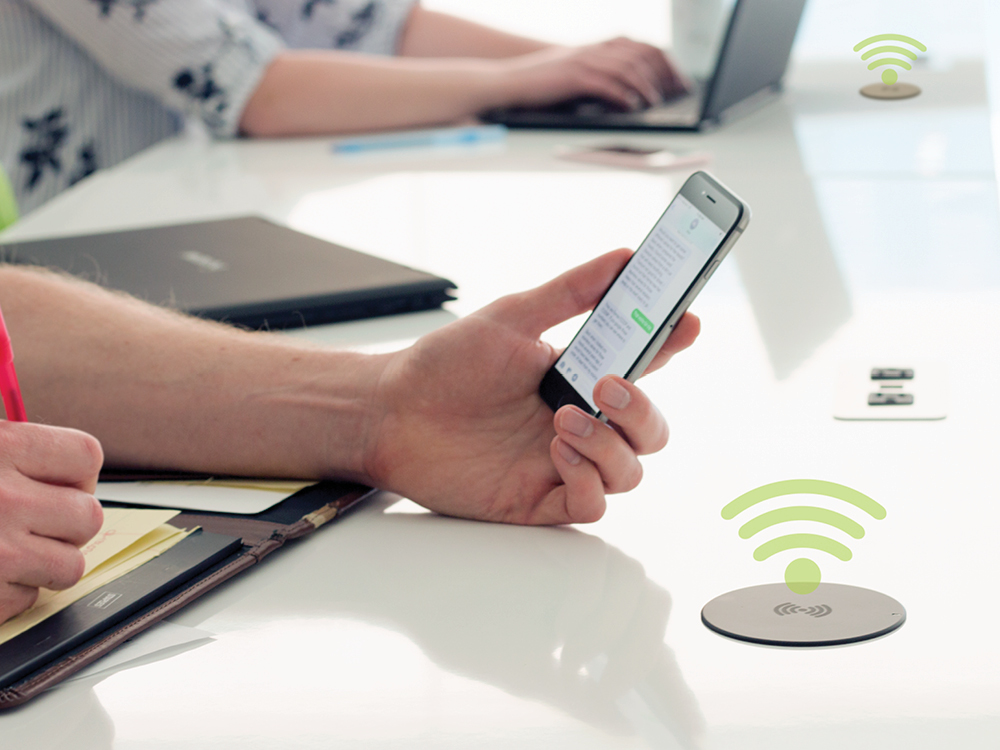 Besides the Flex InSight Desk and the Flex Active Flip Table, Spectrum innovates dozens of other products that connect you with technology.
Spectrum's new
Pivot Premier
is a mobile, elegant instructor station that creates engagement while connecting you with technology. The Pivot Premier is available with an optional Power Module that can charge devices and its height-adjustable, whisper quiet, eLift legs can engage any user in any environment, but this is isn't the only instructor station Spectrum has created to connect you with technology.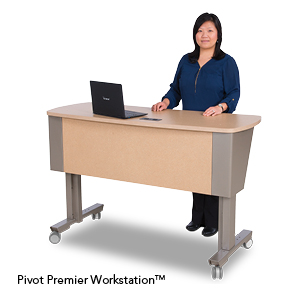 The
TechCenter
is Spectrum's all-in-one teaching station that has everything you need all in one space. The TechCenter's double unit has the ability to support up to two 70" displays and with its optional rack cube, you can easily manage your AV technology. In addition, the TechCenter's optional pull-out shelves, dry-erase boards, and AV Technology management system can engage students in any space due to its technology integrated features.
Spectrum is a high-quality, niche furniture manufacturer that builds products that can stand the test of time and connect you with technology. Its products like its Flex InSight Desk, Flex Active Flip Table, EM Wireless Charging Pad, TechCenter, and the Pivot Premier can create engaging spaces due to their technology integrated features, device management capabilities, and power solutions.
Discover More Blog Posts Here