Wisconsin's long bitter winters and exciting Packers season is something Tony Foreman hasn't adjusted to yet, but he is loving his time in Chippewa Falls, Wisconsin.
Tony, a CNC Operator at Spectrum Industries, is originally from Maryland and has been living in Wisconsin for almost five years. Not only does Tony stay active in his free time by coaching softball and providing private basketball lessons, he is also very involved in his faith.
For almost two years Tony has been ministering, preaching, and participates in the praise and worship team at Cornerstone Apostolic Church in Elk Mound, Wisconsin. In addition, he instructs at home bible study and believes his faith has shaped him into the person he is today. Tony is grateful for his job at Spectrum and has been working at the premier manufacturer of school furniture products for almost four years.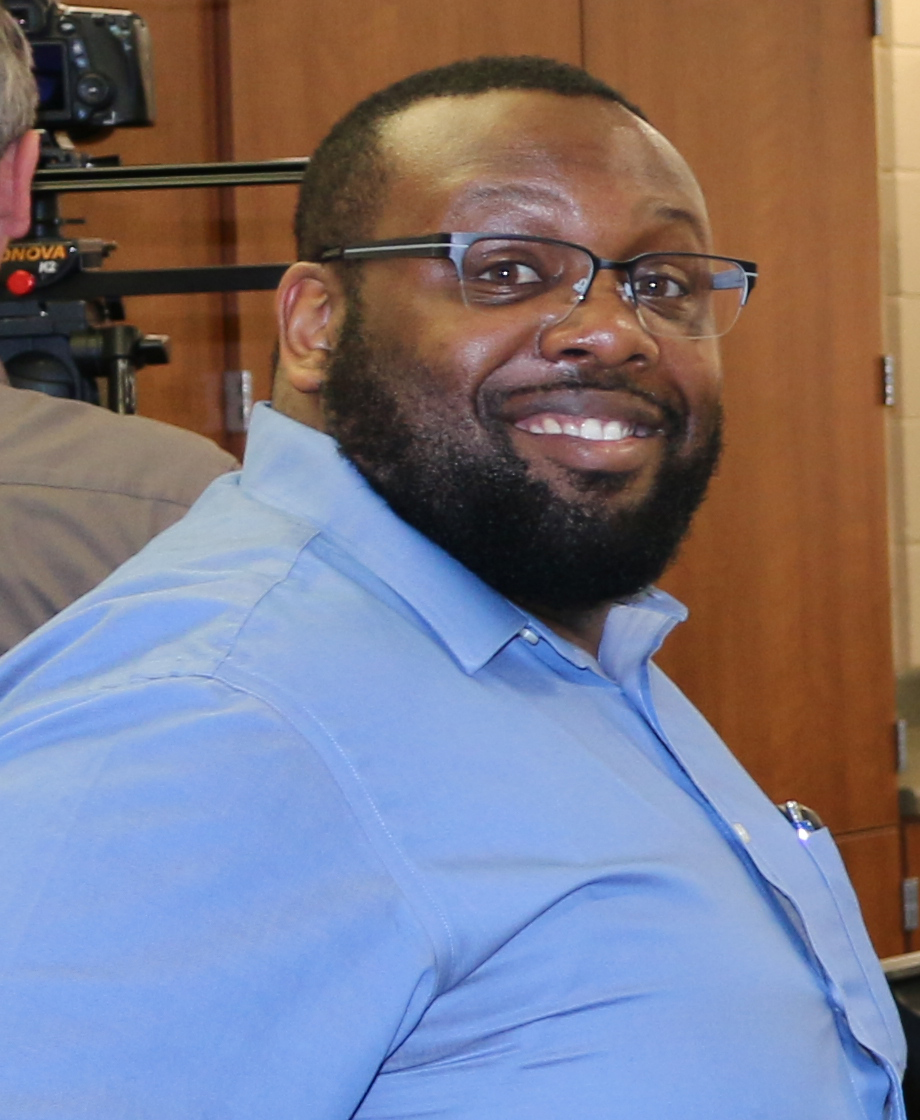 On a daily basis Tony works on the Venture Machine which more than 85% of Spectrum's custom products start at. On the machine, Tony works with all custom intricate parts and only works with wood. Parts that belong inside of Spectrum's carts are run through this machine as well as their back and side panels. He also completes work such as making the tops and back panels for products such as the Media Manager series.
When innovating and manufacturing products, Spectrum guarantees complete customer satisfaction and designs and produces products with quality and durability. This is one of the many reasons why Tony is proud to work at Spectrum.
"We are an American based company that stands behind our product 100%," Tony stated. "We are absolutely proud of what we make. We make our products with quality to make the consumer happy and that is one of the things I love about Spectrum."
The manufacturing of durable and quality products is never compromised when Spectrum innovates new products. Spectrum's desks, tables, carts, and lecterns are designed and built to stand the test of time.
"The selection of material, the grain of wood, and the laminate we use for our products really sets us apart," Foreman said. "Any customer that buys from us is receiving a high quality product. At Spectrum, we strive to continually improve in all that we do and produce innovative products that connect people with technology."
Discover More Blog Posts Here